Kid's Activities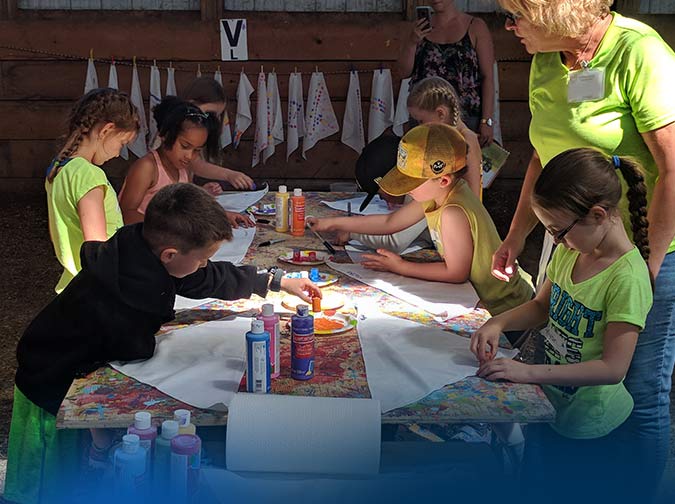 Horse Games, Puzzles and More...

If you're a kid who's into horses, you probably do or think about something horse-related just about every waking moment. No wonder. There's a lot to love about our equine pals. Spending time riding, caring for, or even simply observing these noble creatures can teach horse fans plenty about being perceptive, patient, responsible, proud, and, not least of all, fun loving!

This section is a celebration of all the fascinating things there are to learn about and from horses, like conformation and equine antics, riding styles and sports, horse lingo, and much more. Chock-full of puzzles, games, brainteasers, and riddles, it will keep you entertained for hours by putting your horse sense to the test and, we hope, providing you with a wealth of new fun facts to share with your fellow horse lovers.

Enjoy the ride!

Crafts

Download Resources

Games

Download Resources

Activities

Download Resources

Puzzles

Download Resources

Criss-Cross .PDF Word puzzles with loosely interlocking grids with a set of words going across and another going down, sharing letters where the the two intersect. Squares in which a word begins have numbers which correspond to a clue made up of words or a picture which must be figured out to deduce the word. Criss-Cross Answers Cryptogram .PDF Is a type of puzzle which consists of a short piece of encrypted text. Generally the cipher used to encrypt the text is simple enough that cryptogram can be solved by hand. Can you crack the code? Cryptogram Answers Double Puzzle .PDF These brain teasers rely on your ability to recognize groups of common attributes. For each of these puzzles you'll need to figure out why the words or letters are grouped as they are. Double Puzzle Answers Word Search .PDF The object of each puzzle is to find the listed hidden words. The words may be hidden in any direction: horizontally, vertically, diagonally, and forwards and backwards. Can you find them all? Word Search Answers A Sweep Through The Barn .PDF The clues to this crossword puzzle refer to all types of things you're likely to find in and around a stable. A Sweep Through The Barn Answers Hungry As A Horse .PDF Hidden in the block of letters is a smorgasbord of horse treats. See if you can find and circle all 14 of them (they are printed in all directions, even diagonally). Some letters are used more than once. When you're done, print the leftover letters, in order, in the spaces below, and you'll find out what else horses need their fill of. Hungry As A Horse Answers

Considered by many to be the most beautiful breed of horse in the world, Arabians are known for being lovely to look at, friendly to be around, and exciting to watch in motion. They are also extremely versatile, and so are used in all kinds of disciplines, from racing to train riding to show jumping, and more.

Help to show off the beauty of the Arabian Horse by colouring all the different styles of Arabian Horses.